Appliance Repair in Chino Valley, AZ
We at Affordable Appliance Repair are committed to restoring the functionality of your household appliances as quickly as we can. All around Chino Valley, AZ, we offer the most significant appliance repair and customer service. Only when all of your devices are functioning the way you want them to or in top operating order will your commercial or home space be considered pleasant and complete. All commercial and major appliance models and brands are serviced by Affordable Appliance Repair. Our factory-trained, qualified, and highly experienced home appliance repair professionals are always prepared to complete the task on any brand or model of equipment. We provide unmatched appliance repair experience in the industry because of our affordable prices, high-quality components, and best-trained team.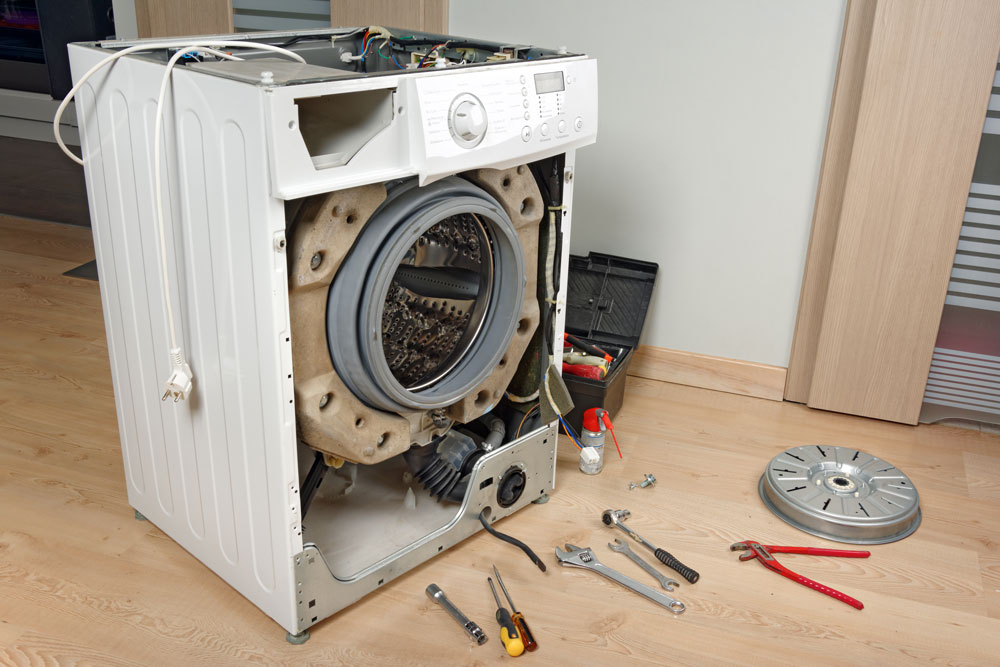 Reliable Repairs
Are any of your household appliances causing you trouble? The disturbance to your daily routine, whether the equipment is wholly broken or merely not operating to your standards, may be annoying. Affordable Appliance Repair will assist you in getting your appliances back to full functionality, whether it be an oven that doesn't quite heat as it used to or a refrigerator that has started to buzz.
At Affordable Appliance Repair, we know how you feel. When their contemporary conveniences cease being so convenient, Chino Valley, Arizona, residents turn to us for appliance repair! Our expert repair specialists handle the little nagging difficulties and the primary concerns. Instead of spending the money you may have spent on a brand-new appliance. We want to prolong the useful life of your tried-and-true model. For this reason, we provide a full array of expertly performed appliance maintenance and repair services. We can provide a wide range of services, such as:
Range Repair
You must have a functioning range to correctly prepare the delectable, healthful dishes you love. Compact appliances are excellent tools, but you can only accomplish much without reliable coverage. Because of this, our skilled range repair professionals at Affordable Appliance Repair are constantly accessible and ready to diagnose and fix your electric or gas range accurately.
Our range repair specialists have expertise in evaluating, diagnosing, and fixing various typical range issues. Please schedule a range repair consultation if you experience gas or electrical problems.
Ice Machine Repair
An ice machine is a critical feature of your house or company. Consider hosting many guests over the weekend or having your restaurant and hotel ultimately booked when the ice maker fails.
However, it would be best if you weren't alarmed since Affordable Appliances provides efficient home and office ice machine repair. Consider calling a qualified ice maintenance specialist to handle any problems with your ice maker.
Dishwasher Repair
Making our favorite dishes and creating memories in the kitchen takes up much of our time. But that would be intolerable if dishes were left all over the kitchen because the dishwasher wasn't functioning correctly despite regular maintenance and care. Does your dishwasher have a problem? Every time you run the dishwasher, do the dishes come back unclean, or is water dripping all over your kitchen floor? When that happens, it's time to set up expert dishwasher repair services to restore your dishwasher to full functionality.
Stove Repair
A stove is needed for any home or restaurant kitchen. Every delectable meal eaten by friends and family revolves around it. However, a damaged stove means the festive dinner and the repeat customers are gone.
We provide expert same-day stove repairs for homes and businesses at Affordable Appliance. We also offer inspections and routine maintenance services for your protection on your special day for stove repair.
Oven Repair
Are you under stress because your oven is not meeting your kitchen needs? Are you contemplating the issue or what to do next? You can consider the case with your electric or gas oven resolved. For any of your oven-related issues, Affordable Appliance Repair is available. Our highly skilled and knowledgeable oven repair specialists can address your oven issues promptly and conveniently, putting a smile on your face.
Washer Repair
We can do our clothes conveniently and save time and energy thanks to washing machines. Washers may malfunction, just like any other household item, even if they are not particularly old. It becomes required to fix or perhaps replace the washing machine. Is your washer entirely broken down, is the drum not spinning, or is it creating odd noises? It's time to call Affordable Appliance Repair for expert washing machine repair. Our factory-trained, skilled, and licensed washing machine repair specialists are prepared to fix your washer quickly, affordably, and within a day.
Drier Repair
Your home's laundry room is an essential component, so you want the washer and dryer to be in good working order. Dryers are helpful household appliances that improve the quality of our life at home and save us time. You wouldn't want the dryer to malfunction or break down.
Freezer Repair
Whether you possess a contemporary commercial or residential freezer, you certainly concur that a freezer is a necessary device for your house or place of work. These enormous energy users won't be noticed until issues start to occur. Numerous remedies can quickly restore your freezer to full functionality despite the considerable potential problems. Call the freezer repair specialists at Affordable Appliance Repair if you need assistance with a freezer problem, live in Chino Valley, Arizona, and are seeking a skilled freezer repair professional.
Refrigerator Repair
You can lose many of your groceries and other things if your refrigerator breaks down. Unfortunately, you will pay a steep price for this. As soon as you spot a problem, we advise that you have your fridge repaired by a professional. No flaw is too tiny for a checkup, in our opinion. You may save hassles and costly fridge repairs with a fast examination. Call us to arrange a refrigerator repair service at Affordable Appliance Repair! We have qualified components for many brands on the market, a skilled refrigerator repair crew, and a customer support team.
Brands We Serve
No matter what type of appliance you own, we can provide repairs. Whether you own a brand-new, top-of-the-line KitchenAid or an older, tried-and-true Whirlpool, your devices will receive the most delicate possible care thanks to our years of experience and knowledge with all major OEM brands such as:
Whirlpool
Hotpoint
Electrolux
Amana
Viking
GE
Kenmore
Magic Chef
Sub Zero
LG
Maytag
Samsung
KitchenAid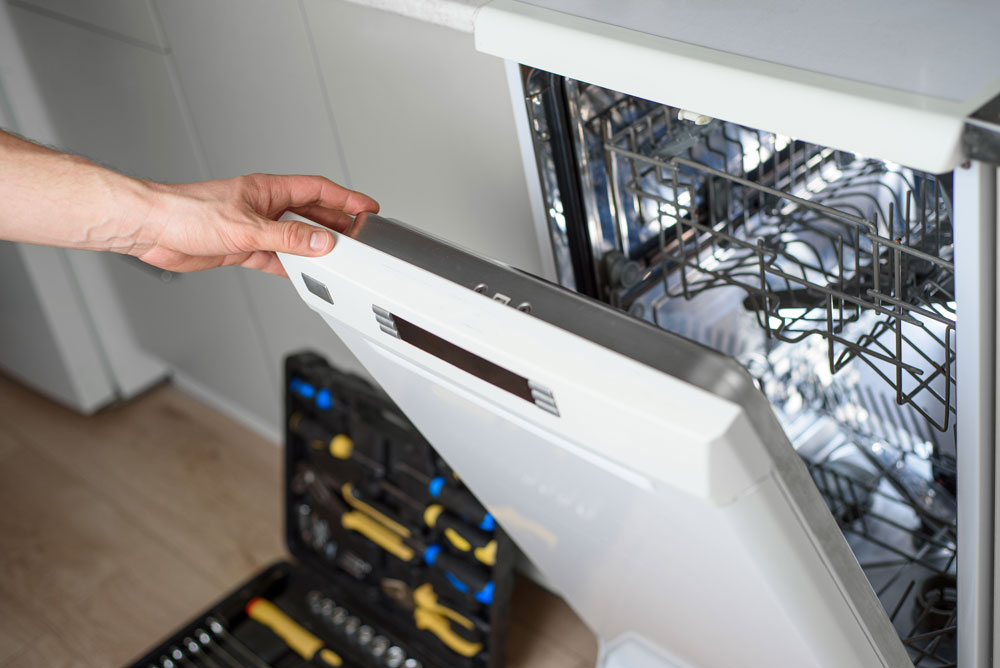 "Same Day" Appliance Repair
For our clients, Appliance Repair that is affordable and aims to provide convenience. With "same-day service" commitments, transparent pricing, manufacturer-supported components guarantee, and upfront bids and charges, we design it simple to receive the necessary unit(appliance) makeover and have your appliances operating at their best for longer. To make an appointment, give us a call right now.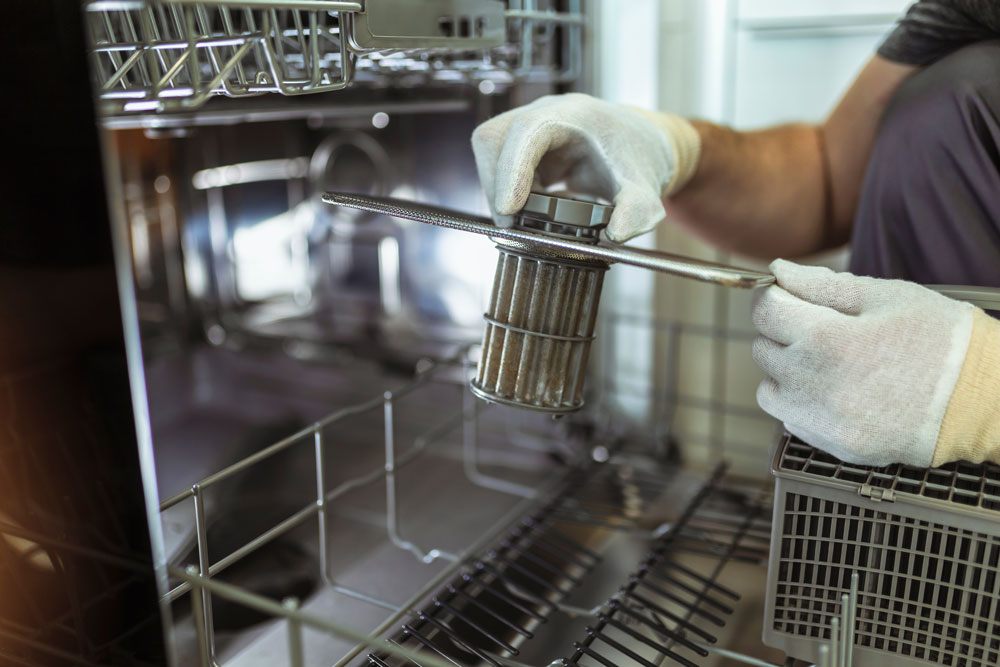 Need Appliance Repair in Chino Valley, AZ?
Whether your appliance has a straightforward issue or has entirely stopped functioning, you can depend on Affordable Appliance Repair to assist you in getting it back up and running as quickly as possible. Give us a call for same-day servicing on any significant kitchen and laundry appliances. We utilize OEM components with a 90-day guarantee and are prepared to work on all major brands. We will find a solution no matter how big or small the issue. To learn more about our appliance repair services, request an estimate, or set up an appointment, contact us right now using the form below. All service requests from Chino Valley, AZ, are welcome.