Refrigerator & Dishwasher Repair Service Prescott, AZ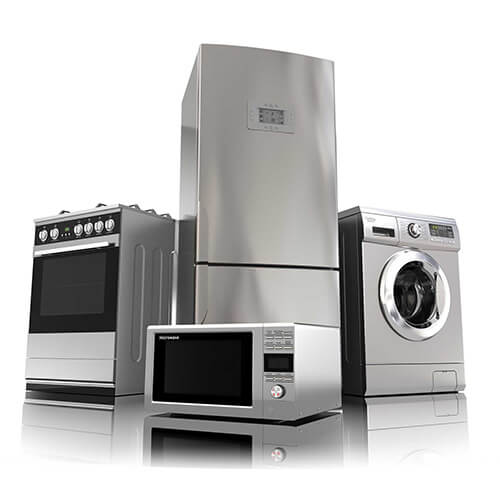 Has your refrigerator stopped producing cool temperatures? Is your dryer failing to actually dry your clothes? Are you trying to cook dinner on a range that won't light? Appliances bring convenience to our everyday lives… until they don't. When your essential appliances stop working as they should, it's time to call Affordable Appliance Repair. We'll come to you same-day to figure out what's wrong, then set it right.
We've helped homeowners throughout Prescott, AZ save big money on their appliances over the years. Call us for refrigerator repair instead of junking a good model. Let us save you the hassle of disposing of a perfectly good washing machine. We deliver repairs that keep your essential appliances running. We service just about any major appliance in your home:
Deep freezer repair
Dishwashers repair
Dryer repair
Garbage disposal repair
Microwave repair
Oven repair
Range repair
Refrigerator repair
Stove repair
Washer repair
No matter what the cause of the problem is or the nature of the repairs needed to fix it, we're quick to deliver solutions. From complex mechanical repairs for your fridge to simple dishwasher repairs that take 20 minutes to complete, we know appliances and we understand the importance of getting them back up and running for you.
Brands We Service
It doesn't matter what kind of appliance you have, we're able to deliver repairs. Our years of experience and familiarity with all major OEM brands means your appliances are getting the best possible care—whether you've got a new, top-of-the-line Whirlpool or an old, proven KitchenAid.
Amana
Electrolux
GE
Hotpoint
Kenmore
KitchenAid
Magic Chef
Maytag
Sub Zero
Viking
Whirlpool
Same-Day Appliance Repairs!
Affordable Appliance Repair strives to deliver convenience for our customers. From our same-day service appointments, to our upfront quotes and costs, to our manufacturer-backed parts warranties, we make it easy to get essential appliance repairs and keep your perfectly good appliances functioning at peak capacity, for longer. Call us today at (928) 458-7345 to schedule an appointment.