Appliance Repair in Prescott Valley, AZ
Contact the experts from Affordable Appliance Repair if the priceless appliances in your residence or place of work are not operating properly. We're here to offer you dependable services at fair prices that fit your schedule. When you need us, we are available! All of our technicians are polite and will arrive in uniform. To avoid unpleasant surprises on your final bill, we will also provide you with a pricing quote in advance of any work starting. Give us a call if you'd like to know more about the services we provide.
Reliable Repairs
Affordable Appliance Repair can handle any appliance issue you have thanks to its highly qualified specialists and helpful staff. Our business is qualified to repair every device from top manufacturers, and our performance levels consistently meet or surpass the highest requirements in Prescott Valley, Az. Our professionals complete each task correctly the first time. When the specialists get to your house, all the necessary parts are on hand. Customers may be sure that technicians are prepared since there are always many parts on hand, eliminating the need for annoyance-inducing wait periods to purchase parts. For your comfort, our organization also upholds all warranties.
Affordable Appliance Repair offers factory-authorized repair services for all significant home appliances, including:
Freezers' Repair
Even while your refrigerator likely includes a freezer, there may still not always be enough room to store everything you need. The extra room that stand-alone freezers give may be a tremendous asset in the kitchen, and they are generally both energy-efficient and financially efficient. But if your machine suddenly stops functioning, you'll need it fixed as fast and effectively as possible. For more than 20 years, we at Affordable Appliance Repair have been diagnosing and fixing practically stand-alone freezer brands. With our expertise and equipment, we can quickly get you back up and running. Call us if you need professional assistance since your freezer has chosen to discontinue working.
Range, stove, and oven repair
The range, stove, or oven in a modern kitchen is frequently essential to having a pleasant cooking experience. After all, sharing home-cooked meals is a wonderful way to bring people together. It might be annoying and unpleasant if your stove or oven breaks down. With repair services from an Affordable Appliance Repair specialist in Prescott Valley, Arizona, you can put those high-quality meals back on the table. We fix many kinds of stoves, ranges, and electric ovens, and when it comes to providing top-notch service, we turn up the heat!
Dishwasher
Dishwashers are convenient since they clean your dishes while you rest. A malfunctioning or damaged dishwasher, however, is anything but practical. Professional dishwasher repair service is available at Affordable Appliance. Your dishwasher may not provide you with the high-quality results you want due to several difficulties, including longer drain problems and wash cycles. Our knowledgeable specialists are available to assist you in locating the problem and finding a speedy fix. To increase the lifespan of your equipment, we also provide periodic dishwasher maintenance.
Refrigerators
We can save food all the more securely for a more extended period because of the thermally protected compartments in coolers. This might improve your general comfort, financial situation, and physical well-being. When your refrigerator breaks and your food starts to spoil, it's simple to take it for granted. To get your refrigerator repaired to keep a safe temperature between 37- and 41 degrees Fahrenheit, give Affordable Appliance a call. The fridge plays a crucial role! You require prompt, professional repair services to avoid contracting a foodborne illness or wasting food.
Washer Repair
Even the most dependable models of washing machines require routine maintenance. It is preferable to let the experts handle a machine if it is not draining correctly, is making strange noises, or has a broken timer. Our skilled experts at Affordable Appliance Repair can quickly repair your dryer and washer! You can rely on the work to be completed effectively and swiftly whether your washer needs to be repaired, maintained, or serviced. We work hard to deliver the highest caliber service at affordable prices for dryer and washing machine repair.
Coffee System Repair
The coffee maker is crucial for your day and home. Coffee grinds in the cup, sudden power-ONs, power-OFFs, and plugged water lines are some of the usual issues with coffee makers. These problems and many more may be handled by Affordable Appliance Repair because of its expertise and experience. Make a call to Affordable Appliance Repair to keep the coffee coming and your day moving. We are among the finest options for your coffee system and you because of our knowledge of coffee system manufacturers and repairs, which is a useful resource for you.
Garbage Disposal
Garbage disposal is a useful appliance in the kitchen since it makes it simple to get rid of items you might not need when preparing food. Although every brand is unique, they are all generally dependable and reasonably priced. We have been fixing and diagnosing garbage disposal for more than 20 years, so if yours isn't working properly, we can help you fix it immediately. Just pick up the phone and give us a call right now if you require professional assistance right now.
Vent Hood
You desire wonderful aromas to fill your kitchen. You may do this by providing ventilation and odor elimination using kitchen exhaust fans found in vent hoods, also known as extractor hoods or range hoods. Call Affordable Appliance Repair for professional range hood repair so you may have a welcoming, comfortable kitchen once more. Do not wait! Smoke and grease buildup may harm the quality of your indoor air and harm your walls and cabinets. Give us a call or make an online appointment. The Prescott Valley, AZ, Affordable Appliance Repair specialists will solve the issue swiftly.
Brands We Serve
We also offer Prescott Valley appliance repair from other major brands. On the off chance that you don't see your brand on the list, if it's not too much trouble, kindly reach out to us to check whether we repair and maintain your appliance model. We repair and maintain very high-quality brands, including:
Wolf
Whirlpool
Vissant
Viking
Vent-A-Hood
Speed Queen
Samsung
Roper
Maytag
MagicChef
LG
Knight
KitchenAid
Kirkland
Kenmore
JennAir
Hotpoint
GE
Frigidaire
Dacor
Crosley
Bosch
ASKO
Artisan
Amana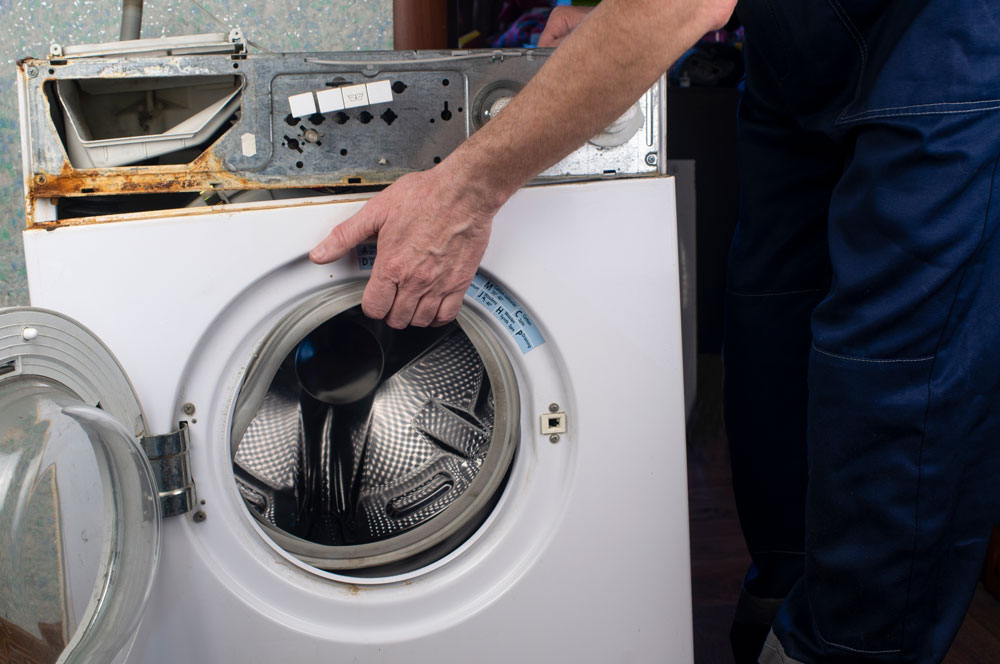 Same Day Appliance Repair
Do you ever work with repair professionals that provide you with a six-hour timeframe for their arrival? Have you ever waited at the door for someone for hours, hoping they wouldn't arrive? We appreciate your time at Affordable Appliance Repair and providing Service On Your Schedule (SOS). With SOS, you can easily arrange your upcoming major home appliance repair with our online calendar. We pledge to always be on time for your booked appointment and to provide service that is thorough, quick, and efficient on the same day. To take things a step further, the professionals at your door will be dressed in pristine uniforms and carry an ID badge.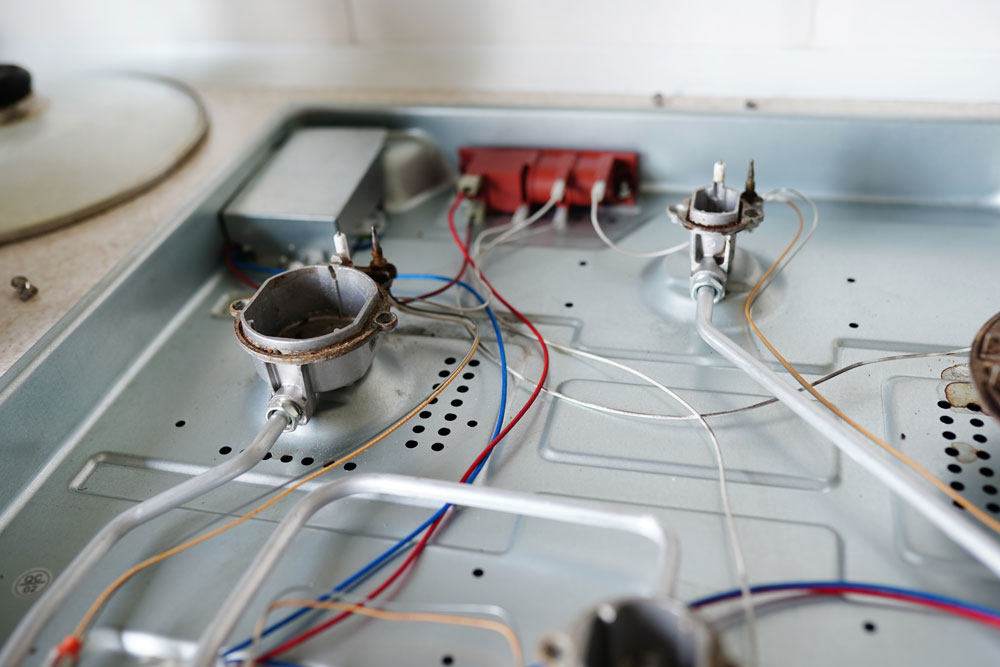 Need Appliance Repair in Prescott Valley, AZ?
Do you have any broken equipment in your house? Contact us at Affordable Appliance Repair serving Prescott Valley, AZ, at any time! Our dependable crew is on hand to guarantee that any damaged home appliances may be swiftly and affordably restored.